I was torn.
There were so many reasons I wanted to give homeschooling a try, but there was one big obstacle standing in my path.
How was I going to handle schooling and parenting all day long with no break??
It was a deal-breaker.
I knew even before I began homeschooling that I would need some self-care built into my day.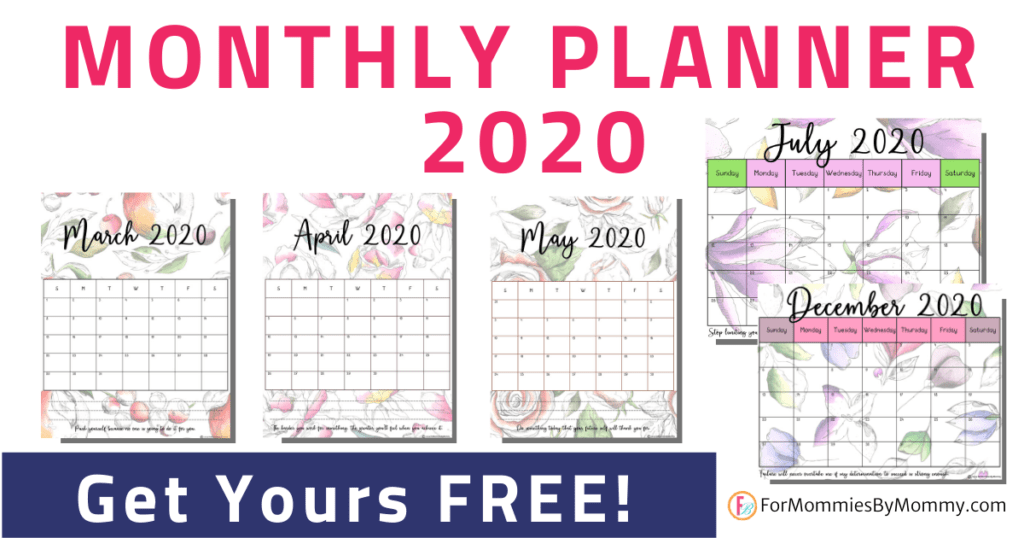 Related posts:
8 Simple Steps To Organize Your Pantry (With Free Printable Checklists And Meal Planners!)
9 Effective Solutions To Everyday Problems For Stressed-out Moms
Get Chaos Organized: Tips To Work Effectively Even With Kids At Home
7 Tips On How To Be More Productive At Home
Why Practice Self Care as a Homeschool Mom?
There are so many reasons it is important to practice self-care as a homeschooling mom.
Self-care not only helps you to feel cared for as a person, but it also allows you to fill your cup so that you can teach and guide your children with love.
As a mom and teacher, you set the tone for your homeschool. Making self-care a priority helps you to feel calm and will, in turn, help you create a calmer learning environment for your kids.
No Time for Self Care?
I know you are a busy mama. And you may be thinking this all sounds great, but where am I going to fit one more thing into my day?
Along my homeschooling journey, I have learned ways to easily incorporate self-care into your homeschool day with just a little tweaking and a dash of intention.\
What's Your Homeschool Vision?
Whether you chose to homeschool or were thrown into the role, take some time to think about how you want your learning environment to feel.
Consider not only how your children learn best, but what brings out the best in you.
Make a list of these attributes and incorporate them into your self-care practice.
For example, maybe you're an energetic person and it feels good for you to move. Consider taking walks and discussing a certain subject as part of your homeschool day.
15 Homeschool Mom Self Care Ideas
These ideas will help you easily integrate self-care into your busy days so you can enjoy homeschooling with your kids.
1. Start Every Day with Self Care
Starting your day with intention is key to being able to handle anything mom life throws your way.
Creating a simple self care ritual (free printable!) that you can do before you even get out of bed can help you start your day feeling calm and energized.
2. Incorporate Nature
Spending time in nature is a beautiful way to calm and ground yourself. It is also a great way to incorporate learning into your homeschool day.
Go for walks and have your children create their own nature journals as part of your science lesson. Or pack a picnic and head to the backyard or a park to study.
3. Pause with Intention
Take time throughout the day to pause, check in, and notice what you need.
If it is something simple like taking a few deep breaths or drinking some water, go ahead and honor that need at the moment. If it something bigger, set an intention to meet your need as soon as possible.
4. Be Flexible
You don't have to recreate the traditional school model in your home. In fact, when homeschooling you have the freedom to think outside of the box and work around your family's needs and interests.
Notice what works best for you and allow for flexibility in your day.
5. Have a Dance Party
When you need to add some fun and movement to your day, simply turn on some music and have a quick dance party. This is a great way to get all of your wiggles out so you can refocus on schoolwork.
6. Practice Presence
No matter what task you are doing, you can immerse yourself in it by allowing yourself to be fully present. One way to do this is to bring your senses into your experience.
Whether you are helping with a school assignment, washing the dishes, or eating lunch practice presence by noticing the sights, sounds, and smells around you.
7. Play Yoga
Playing yoga with your kids is a great way to practice self-care for your body, mind, and soul.
Many yoga poses are modeled after nature, so use your imagination to go on an adventure while you move, stretch, and play with your kids.
8. Breathe
Your breath is an incredibly powerful tool and it is with you everywhere you go. Anytime you start to feel anxious, frustrated, or upset pause and breathe.
This is a powerful tool to teach and model for your kids too.
9. Snuggle Up and Read
Reading with your kids is one of the best ways to connect and nurture a love of reading.
There are many stories that incorporate learning, mindfulness, and more.
Find books that bring history or science to life and cozy up for some quiet imaginative learning time.
10. Schedule in Quiet Time
Having a quiet time of day can help everyone rest and re-energize for the rest of your homeschool day.
Setting aside some quiet toys or special books for your kids to choose from during this time is a wonderful way to encourage a restful break in your day.
If you have younger kids that take naps, it's a great idea to plan your quiet time during nap time so everyone can take some time to reset.
11. Do Something Just for You
During quiet time or while your children are working on something independently take some time to practice self care by doing something just for you. The dishes can wait.
Here are some ideas:
Draw, Paint, or Color
Sew, Knit, or Crochet
Read for Fun
Make a Cup of Tea
Do some Yoga
Take a Bubble Bath
Meditate
Also check out: Herbs And Essential Oils Bundle to learn all about using essential oils for self care and improving your family's health!

12. Turn Off Technology
Your devices such as cell phones, tablets, etc. can be great tools to use for learning, but they can also be a distraction and drain on your energy.
Often, we habitually check our phones for new texts, emails, and social posts. This not only takes up your precious time, but it can also pull you out of the present moment.
Try turning your phone off or placing it out of sight so you can be more fully present in your day.
13. Ask for Help
Asking for help is a loving act of self-care. Ask for help from trusted friends and relatives. You don't have to do it alone, Mama.
14. End Your Day with Self Care
There is no better way to end your day than with self-care.
Take time at the end of the day to get things ready for the next day as well as take some time to do something soothing, like making a cup of chamomile tea, so you can get your mind and body ready for bed.
15. Get Good Quality Sleep
We know how important sleep is for our children. It's also important for you as a mom to get good quality sleep.
Be sure to prioritize your sleep so you can set yourself up for success.
Give Yourself Grace, Mama
Our homeschool days are sprinkled with self-care and grace.
By integrating self-care into our homeschool I am able to care for myself as well as model self-care for my children so that they can learn how to practice self-care in their lives.
This seemingly small act of kindness towards yourself has a huge impact on how you feel and show-up as a homeschool mom.
You've got this, Mama!
This article is written by Catherine Wilde.
Catherine Wilde homeschooling mom of three, a Soul Care Mom Coach, and a yoga & meditation teacher. She believes you can feel calm and find your unshakable confidence as a mom when you first care for yourself. To discover more about becoming the best mom that you can be through self-care visit soulcaremom.com Be sure to grab your Kickstart Your Calm Morning Self Care Ritual for Moms so you can start your days feeling calm, confident, and energized!
You will also be interested in this:
An easy Mother's Day craft for kids and 3 free ready-to-print Mother's Day cards!
Disclosure: This post contains affiliate links which means I may earn a commission if you click through and make a purchase but at no additional cost to you. Thanks for your support!