Whether you are a mom blogger or a working mom who has to work from home, you know how difficult it is to work from home effectively while managing your children.
I KNOW that because I work from home while having to manage three young children ages 3, 5, and 7. I wish I could say that I do it all without breaking a sweat. But you and I both know that's not possible.
The thing about working from home as a mom blogger is that I get to determine how much time I work and when I work.
That IS a good thing but, sometimes, things get really messy because building a blog requires so much time and effort that the work-life balance actually gets messed up!
I am sure you can relate to this because millions of students are stuck at home now with schools closed and employees are forced to work from home.
More than ever before, you would want to learn all the tips on how to be more productive and organized while working from home with your children around.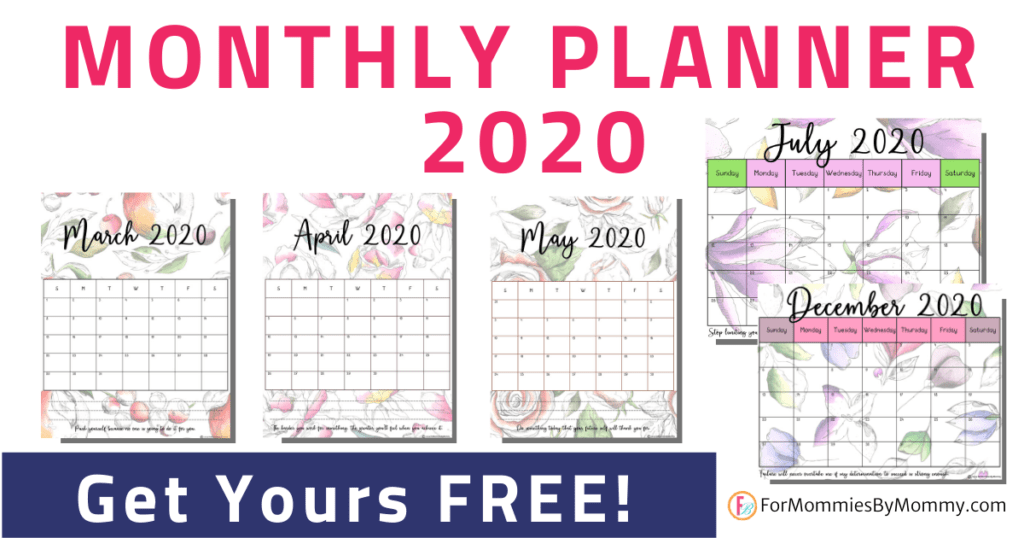 Related posts:
8 Easy Steps On How To Organize Your Pantry (Includes FREE Kitchen Organization Planner)
13 Essential Personal Finance Management Tips All Moms Should Know
7 Tips On How To Be More Productive At Home
Have You Got What It Takes To Be A Successful Blogger? 7 Questions To Help You Find Out
Tips For Working From Home Effectively For Busy Moms
When I took up "Get Chaos Organized For Mom Bloggers" by Kristine Beaves, I just thought it was a good idea to pick up some organization and time management skills as a mom blogger.
But turns out, I really got MUCH MORE out of the course than just that!
"Get Chaos Organized" is filled with tons of tips for working from home effectively while managing your children.
This is such a highly informative course that not only teaches mom bloggers the skills required to manage our blog well, but you will also learn how to be more productive and organized as a mom!
I am absolutely amazed at how much detail Kristine goes into. She has made it so easy for me to follow through organizing my blog and life step by step with simple instructions and super helpful workbooks!
1. "Priority" sections
As moms, we are always pressed for time. Our to-do lists are endless and there always seems to be a child who requires our immediate attention.
Therefore, I was very relieved to find that Kristine has highlighted some sections as "priority" and that allows me to zoom in on those.
By targeting the priority sections on the course first, I have already become better equipped with the skills and resources to increase my productivity and organization while working from home.
Of course, the other sections are also very helpful. But the whole idea is that you CAN get through this course rather quickly and benefit greatly even without completely every single section in it!
This is incredibly helpful for busy moms like you and me.
2. Focus on engaging your children meaningfully
Working from home can be a luxury for many people but most certainly not for moms who have to manage young children.
"Get Chaos Organized" provides so many useful and actionable tips on how to determine activities that your child really loves. This may seem like a no-brainer but I think many of us have overlooked the essence of understanding what really interests our child.
The recommended tips are incredibly helpful for you to find effective ways to engage your child while you can do your work in peace.
This is precisely why I love this course because it is absolutely mom-centric! Kristine understands the struggles and challenges that moms have to deal with while working from home and gives us the exact strategies to overcome them so that we CAN work from home effectively!
3. Time box planning
Most of the time, I have big plans for what I work tasks I want to complete throughout the day.
But life with young children means your mom day is largely unpredictable.
You never know when your kids are going to throw a tantrum or make certain out-of-this-world requests that require you to put down everything on hand and attend to them.
Basically, it is really hard to make our own work plans when you've got little kids to manage.
Therefore, the time box planning trick that Kristine teaches in "Get Chaos Organized" is super duper helpful.
Instead of focusing on one big work assignment, I break it down into smaller bite-size tasks. This really makes completing work assignments much easier!
It also gives you a stronger sense of achievement for having completed many tasks instead of failing to complete one big assignment.
4. Digital file organization
I have to admit — my shelves are in a mess. I put documents in files and then chuck the files onto my bookshelves in a haphazard manner.
When it comes to organizing the digital files on my computer, I think I do a better job. But only slightly.
And there had been times when I got so frustrated because I couldn't find specific files that I needed for my work.
Did I leave it on the desktop, in my email, in the dropbox, or where in the cloud??
So yea, when I saw there is a section on digital file organization, the girl inside me squealed and leaped.
The best part? Kristine provides you with the exact super organized file structure that she uses!
This is definitely a course worth setting aside time for because you will come out of the course a more productive work-from-home mom!
There is no other course that teaches you in such great detail and provides step-by-step guidance on how to work from home effectively as a busy mom.
With the current global medical crisis, many moms will be working from home for months ahead.
It's the best time to learn how to work from home effectively!
Sign up for Get Chaos Organized now!
You will also be interested in:
13 Essential Personal Finance Management Tips All Moms Should Know
Disclosure: My post contains affiliate links. If you click on a link and make a purchase, I may receive a commission at no extra cost to you. Thank you very much for your kind support!