With Halloween now behind us, it's time to start planning for Thanksgiving!
Thanksgiving is one of the most celebrated occasions every year and many people look forward to gathering with their loved ones.
However, as much as we are thrilled to meet up with our family and friends during Thanksgiving, hosting a Thanksgiving party isn't at a easy!
In order to help you plan for a Thanksgiving party more easily, here's a free printable Thanksgiving organizer for you!
There is a total of 16 printable pages in this free Thanksgiving planner.
Let's take a look inside!
Related posts:
10 Free Christmas Coloring Pages For Kids
8 Easy Step To Organize Your Kitchen Pantry (With Free kitchen planner!)
Floral Daily Planner Printables with Calendar 2021
Free Printable Thanksgiving Organizer
Undated Thanksgiving Calendar
An undated Thanksgiving countdown calendar means you can use this planner again in the years ahead!
Note down the important dates where chores need to be done and Thanksgiving party invites need to be responded to!
Thanksgiving Guest List Templates
There are two different Thanksgiving guest list templates to keep track of your party attendees and their food preferences.
Thanksgiving Dinner Planner Printable
We all know that Thanksgiving dinner planning is a HUGE task to undertake.
Fortunately for you, there are helpful lists in this Thanksgiving organizer to make meal planning a breeze!
The refrigerator and pantry inventory checklists will help you keep track of the foodstuffs that you already have so you don't waste money buying more.
The Thanksgiving meal plan helps you see at a glance the different dishes you need including ranging from appetisers, to mains, to desserts so you won't miss a thing!
The printable grocery list is immensely helpful as you shop for all the things you need to prepare a sumptuous Thanksgiving dinner.
Print as many copies of this Thanksgiving recipe template as you like, fill them up, and keep them handy in a binder so you can dive right into cooking those delicious dishes without fussing over which steps to take on Thanksgiving day itself!
Of course, how can we miss out on having a printable cooking schedule in a Thanksgiving planner!
Plan out the food preparation and cooking schedule well ahead of time so you'd still have time to dress up and sip some wine before your guests arrive!
Thanksgiving Checklist Planner
There is also a Thanksgiving shopping list included in this planner, along with a printable budget planner, Thanksgiving checklist planner, chore list, party decoration list and games list!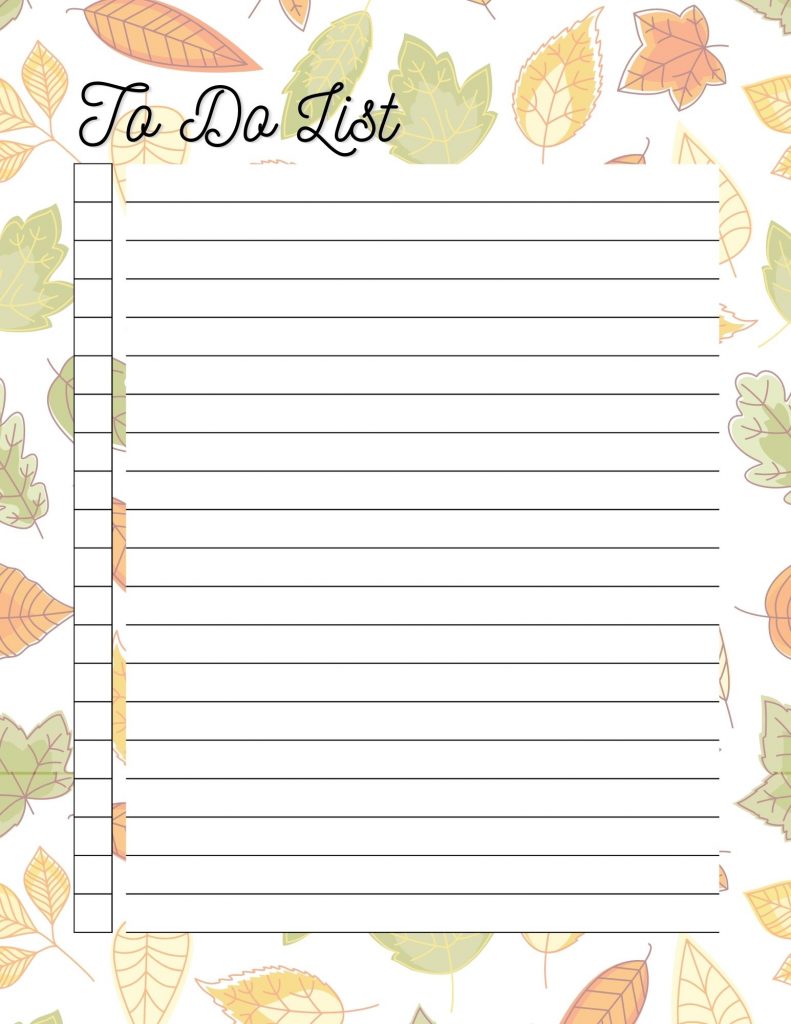 All the useful lists you need in a nifty printable Thanksgiving organizer!
Oh. Did I mention that you can get this Thanksgiving Planner PDF for FREE?
Simply sign up here and have a fuss-free and stress-free Thanksgiving this year!
Wishing you a blessed time of gathering with your loved ones during Thanksgiving!
You will also be interested in: