In the past, starting a successful home-based business was thought of as some pipe dream that will never work out (cue eye roll). These days, and with the advent of technology, it's actually now incredibly easy to start a home business!
There are several reasons why a lot of people want to have their own home-based business (pictures of women drinking fancy lattes come to mind).
But later we'll learn how preparation and a strong foundation can help set you up for success and avoid being an unfortunate statistic.
The Truth About Starting a Home-Based Business
Before we go off to grab our favorite fancy latte, we're going to get REAL here for a minute. Starting a home-based business is the easy part. Being consistent and making it successful is the hard part.
There is also another thing to know, that is not meant to scare you – Failure Rate.It's sad but true, but according to the US Bureau of Labor Statistics, small businesses have a failure of at least 20% the first year. This goes up to 50% by the end of the 5th year! After 10 years, the survival rate drops to 10%. Ouch!
Working at home can be rewarding, but it can also be frustrating just like working at the office. It gets boring at times and some days you'll have no motivation or feel like your efforts are useless.
This is why knowing your WHY for doing this and setting your home-based business up for success with a Strong foundation is going to help you keep going when things get tough.
Related posts:
AFFILIATE MARKETING FOR BEGINNERS: 4 BEST COURSES ON HOW TO MAKE MONEY BY SELLING OTHER PEOPLE'S PRODUCTS
4 EASY STEPS ON HOW TO DEFINE YOUR AVATAR AND GROW YOUR BLOG TRAFFIC!
2 ESSENTIAL TIPS ON HOW TO INCREASE BLOG TRAFFIC DURING THE HOLIDAYS
6 BEST BLOGGING COURSES THAT TEACH YOU HOW TO MAKE MONEY BLOGGING
5 Things to know BEFORE Starting a Home-Based Business

It's exciting isn't it? The idea of starting a successful home-based business, with the elusive freedom that everyone is always talking about. But it can also scary when you think of the potential problems.
Here are some things to know and consider before you get started.
1. What is my Budget?
Like it or not, setting up a business always starts with the amount of money you have available. Make a list of the costs to get started for things like office supplies, software, etc., as well as the ongoing costs you may have, insurance, software subscriptions, etc.
This is especially if you are on limited resources, so you may need to separate your "needs" from your "wants" at first. From the beginning, you also need to make sure that you keep a good recording or bookkeeping system for your business.
2. What Service or Product will I Sell?
If you're not sure yet what you can offer, start by thinking about your skills and experience.
What are you good at? What kinds of jobs have you done in the past? What is something that comes easy to you? What questions are people always coming to you with? These can clue you in to where you can possibly start your business.
You may need to take some online training to enhance your skills. Regardless, you WILL need a service or product, so brainstorm on the possibilities. As your business grows, your services or product offerings will too.
Be sure to research and educate yourself about the industry you choose. Have a thorough understanding of your competition and what they offer, so that you can differentiate yourself from them.
3. What is my Target Market?
When putting up a business, you must always think of your target market, or avatar as some may call it. It is particularly important for every business to know WHO it is you're trying to help.
Some characteristics to think about are – What does this person like or dislike? Are they male or female? What is target age group? Do they have hobbies? Knowing the answer to these questions will help you refine the messaging in your marketing efforts.
4. Legal Things to Consider
This can be another pain, but there is no getting around the legal parts of your business.
Do the research and find out if you need a license or a permit in your country or state. There are some states that will require you to have a license even if your business is completely home-based. Do your diligence and make sure that you will be running a legitimate business and avoid having problems in the future.

It is also especially important for you to establish the legal structure of your business. Many online entrepreneurs have a sole proprietorship of their home-based business. However, you may want to consider other possibilities, such as LLC and others for your business structure.
Also, you need to make sure that you create a checking account specifically for your business. This will help you with accounting for tax purposes and is often required for creating certain accounts.
5. Get Your Home & Schedule in Order
You'll need more self-discipline at a home office since nobody will be there to "scold" you if you are not doing your job. Find some time management tools and other methods to always keep you on track of your tasks. I like to use the Pomodoro technique or a browser tool like Toggl to stay on track.
You may need to inform your friends and family members that you are still working even if you are at home. This means that you need to tell them what times of the day you will be spending for work.

You need to be committed to your goals if you plan to make working at home a success. Various kinds of distractions are at home and can derail you from being productive. Be determined to keep with your schedule and do your work first before you have fun.
For tips on getting your motivation, check out my article, "7 Ways to Get Your Monday Motivation for Work".
Benefits of Having a Home-Based Business
What are the benefits of having a home-based business?

1. Freedom
By having a home-based business, you'll get to enjoy the elusive freedom that it gives. You no longer need to wake up early every weekday because you need to go to the office. You can schedule your work hours according to how you want it without having to sacrifice your social and family life.
2. More money
This is one of the best advantages. The more you work, the more money you will make. If you do well then you can expect to earn more. If you slack off, then you can expect to not earn that much. It's all up to YOU!
3. Low startup capital
Compared to starting up a brick-and-mortar store, having a homebased business will not require you to spend that much.
4. Greater productivity
You will be more productive since you no longer be spending long hours attending meetings and commuting which are just a waste of time. For more tips on productivity, check out my article, "3 Simple Tricks Guaranteed to Improve Your Productivity."
Final Thoughts & Business Resources
Have you noticed we haven't even talked about branding your business yet? This is because it honestly should not be the first thing you do to set up your business.
You will of course want to establish your business name, get a domain, logo, etc, which is all part of establishing your brand.
To learn more about starting a business and building your brand, please subscribe to my Build-A-Brand Freebie Hub which has some great resources including the Ultimate Girl B.O.S.S. Guide to Starting a Business, my 1-2-3 Brand Guide, and more!
Passion. Perseverance. Determination. These are the three things you need to keep going. And of course, knowing your WHY.
You might not have all the answers yet but that's okay! If you have all these and a strong foundation, there is basically nothing that could stand in your way in terms of building a successful home-based business!
This article is written by Christie Love.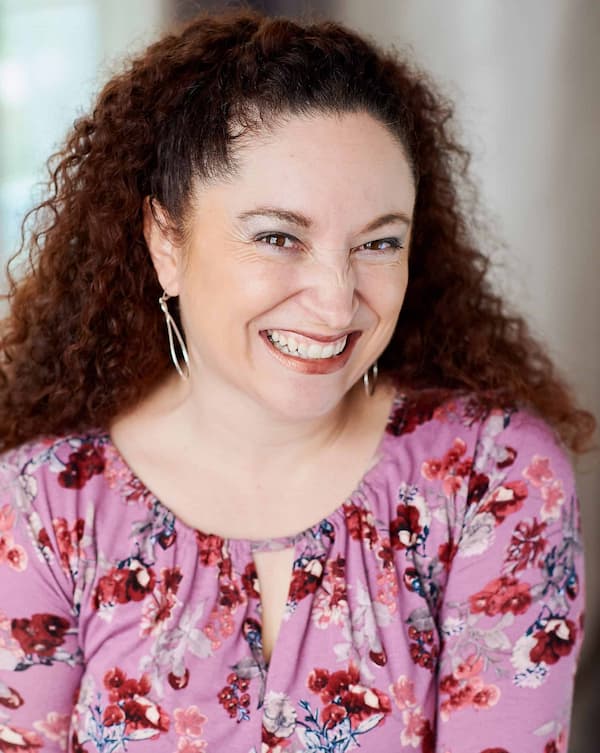 Christie Love is a FG Certified Master Marketer, Canva freak, Web Designer, Digital Product creator, and former Brick and Mortar Business Owner. She is "multi-passionate", artistic introvert who loves music, dance, coffee, and her 4 chihuahuas! Christie runs a successful online business at ChristieLove.com creating digital products to help the busy working woman to build their online brand while staying organized!
You will also be interested in: