If you are already trying to manage a work-at-home-mom lifestyle amongst a bustling family home, a pet of any kind is probably the last thing you need.
Yet, once they reach a certain age, kids can get into the habit of persistently asking you for an additional family member — a furry one.
The truth is, pets can bring about many benefits to your family life.
Bringing home an adorable puppy, like those found here, or other furry creatures could very well make the entire family feel more connected as a unit, especially in a challenging time such as this when we are all stuck at home.
In addition, watching a pet grow and learning how to care for the animal is a fantastic learning opportunity for your children.
However, many parents are more worried about the fact that children tend to lose interest quickly. And if they lose interest in the pet they had so desperately asked for previously, their moms have to step in to take care of it.
This is definitely something we would want to avoid. One brilliant solution is to come up with a pet plan that works for everyone in the family.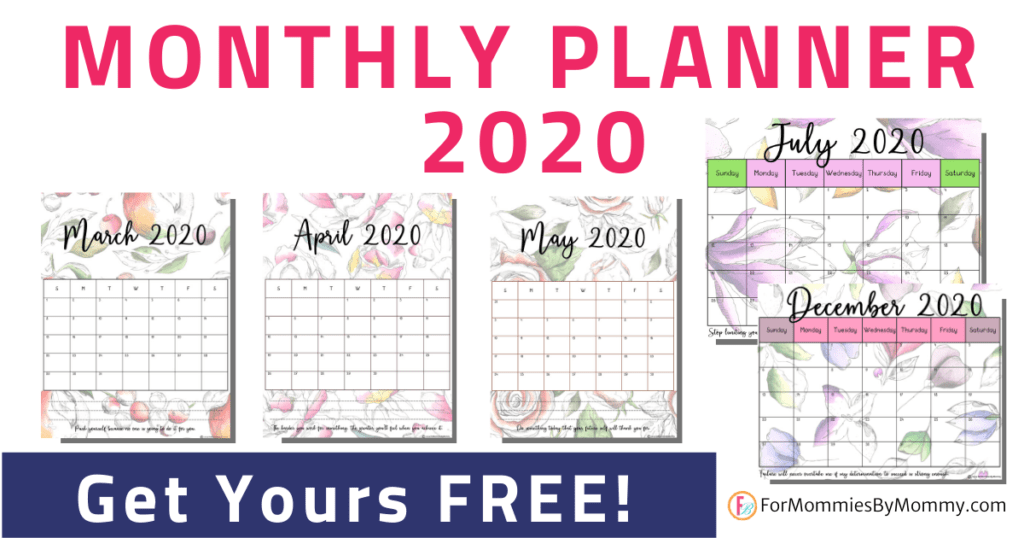 Related posts:
30+ Free Homeschool Printable Worksheets And Activities
Free Printable Montessori Animal Matching And Memory Cards
9 Effective Solutions To Help Stressed-Out Moms
8 Easy Steps To Organize Your Kitchen Pantry
Should I Get A Pet For My Child? 4 Things Parents Should Do Before Getting A Family Pet
1. Make sure your kids are ready
Making sure your kids are truly ready for the commitment of a pet is perhaps the most important part of your family's pet plan.
After all, children who are too young or too easily distracted are guaranteed to lose interest in the new family pet pretty quickly.
However, the truth is, there is probably no 'right' age where a child will suddenly be able to uphold responsibility for a furry creature.
In reality, while older kids can typically stick with commitments such as this for a longer period of time, you should also consider your child's personality and natural persistence when it comes to deciding if it is a good time for your family to have a pet.
For example, kids who are known for having a good attention span and brilliant focus skills are more likely able to commit themselves to take care of the family pet.
Also, is your child has actually been asking you for a pet persistently for over a year will likely exhibit the same kind of determination and persistence in caring for the pet.
You might want to help your child set a long-time goal like saving up for 6 months or achieving certain grades for the school semester with the promise of a pet upon achieving the goal.
This way, you ensure that the request for a family pet isn't just a passing phase and that your child is actually willing to put in the hard work even before their furry friend joins your family.
2. Write up a pet chores responsibilities chart in advance
The time it takes to clean your house will increase tenfold when there's a furry friend there sending hair flying whenever you turn around.
Not to mention the additional chores like feeding, grooming, and exercise will become a routine part of the day.
Sadly, this is something that even kids who are otherwise ready for a pet might not realize until it's too late.
And guess what? That can easily lead to mom picking up all the slack.
The best way around this would be to write up a pet chores responsibilities chart well in advance of the arrival of your new family member.
By spreading chores like feeding and cleaning evenly amongst your kids, you will be able to make sure that they know just how much work they would have to deal with once their furry friend is on-board.
You could even set a test rota for a few weeks to let your children have an idea of how much time is needed to properly care for a family pet.
Some children will embrace these new responsibilities, while others will soon decide that a pet isn't worth the effort.
Either way, putting that pet chores responsibilities chart out there ahead of time ensures that you settle on these realizations sooner rather than later.
And, that makes it far more likely that, when your family finally welcomes home a pet, your kids take the helm on caring for the pet rather than expecting you to do everything.
3. Stick to your guns
Let's say you've had your furry friend for a few months, and your kids want to go out to play, or simply take the day off pet care.
It is easy to slip into the habit of assuming that this isn't a problem, especially if they've kept up with the rota until now.
The trouble is that, often, this can be a slippery slope.
The more often your child passes on that responsibility, the less invested they'll feel.
Before you know it, this alone could lead to you having complete responsibility for the family pet.
That's not to say, of course, that your kids don't deserve a break sometimes.
But, try sticking to your guns about only taking on your children's pet chores on certain strict conditions.
By letting them know that they cannot simply neglect their pet because it suits them, you ensure that they're aware you aren't willing to pick up the slack.
This is definitely a very crucial lesson that children have to learn.
4. Don't forget to encourage your children
As lovely as it would be, no one praises you for cleaning the house or cooking the meals every night despite working full-time.
But, you could benefit from taking time to incorporate praise and encouragement for your children when they carry out their pet care responsibilities.
For young kids, especially, something like a sticker system and ultimate reward for every pet chore they complete can act as the ideal incentive.
This way, you ensure that your children complete their tasks without your constant nagging, and feel some satisfaction about doing so.
This, in turn, can lead to positive cleaning habits that remain in place throughout their lives.
And, it all started when you finally said 'yes' to that four-legged family member!
A final word
Bringing a pet into the family isn't an easy step to take, especially considering that many moms end up taking on most chores themselves.
That said, done right, this could be the ideal way to teach your kids about responsibility and the importance of sticking with something they don't necessarily always enjoy.
If your kids are driving you wild with pet requests right now, I sure hope this article has provided you with useful tips to help your family to make this important decision about inviting a new member to your household.
And if you have recently gotten a new pet and need some inspiration for names, here are 250 Chocolate Lab names to inspire you!
You will also be interested in:
40 Free Monsters Coloring And Doodle Pages For Kids