Baby shower gift ideas can be really tough to come up with.
Often, we've purchased completely overpriced but adorable onesies that serve the parents for a brief 3 months before the baby has outgrown it.
It seems like a great idea at first to spend $30 on a funny onesie but it may not be very helpful for new parents who could have used that bottle cleaning kit a lot more!
With that in mind, we've provided a list of practical, adorable, and popular baby registry items to help you make your decision on the best baby shower gift to give your friends.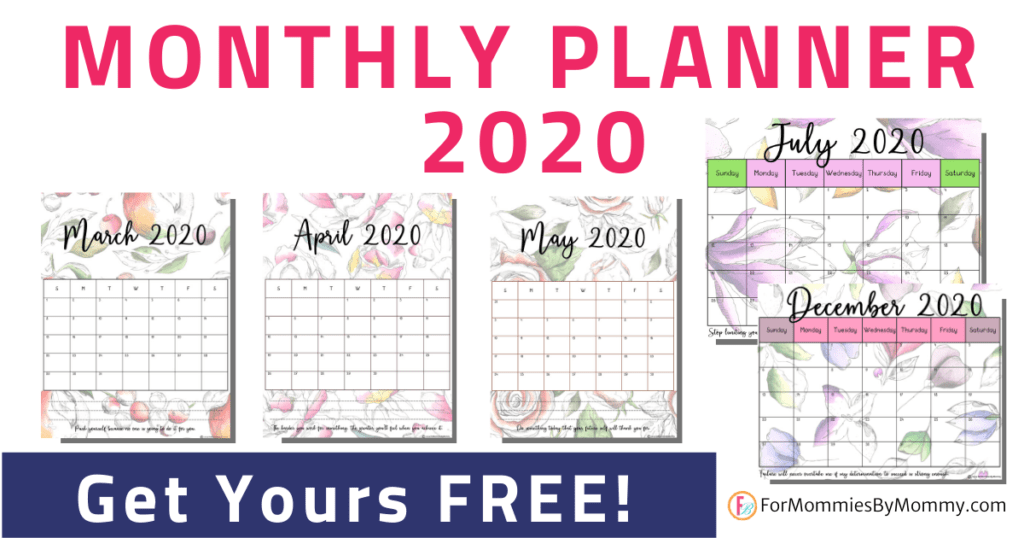 Related posts:
10 Best Gifts For Cooking Enthusiasts
50 Fun And Educational Gift Ideas For Preschoolers
50 Fun And Cool Gift Ideas For Tweens
14 Baby Shower Gift Ideas That Soon-to-be Moms Will Love
Disclosure: ForMommiesByMommy.com is a participant in the Amazon Services LLC Associates Program, an affiliate advertising program designed to provide a means for sites to earn advertising fees by advertising and linking to Amazon.com.
1) Lamaze Peek-A-Boo Forest
Peek-a-Boo Forest is an interactive soft book that allows your little explorer to learn about different animals that live in the forest.
This baby book has durable pages with soft peek-a-boo flaps that are easy for little fingers to open and close, promoting hand-eye coordination.
The bright colors, multiple textures, and surprise crinkles encourage exploration.
This forest cloth book is about different animals in the forest and has a fun, crinkly owl plush on the cover. Buy it from Amazon.com
2) Pearhead First 5 Years Chevron Baby Memory Book
Welcome your adorable new bundle of joy and celebrate all of baby boy's moments with Pearhead's chevron baby book.
It comes in blue, pink, and gray, perfect for baby boy or girl!
This modern, baby book includes 50 fill-in pages providing a great and easy guideline to create a keepsake memory book for generations to enjoy.
The chevron pattern on the front adds a cool touch to this baby book.
Fill in every detail from the moment you found out you were pregnant to your baby's first birthday and more! Buy it from Amazon.com
3) The Very Hungry Caterpillar
The all-time classic picture book, from generation to generation, sold somewhere in the world every 30 seconds!
Have you shared it with a child or grandchild in your life?
Including a special feature, die cuts, this beautiful board book edition, perfect for teaching the days of the week, offers readers an interactive experience. Buy it from Amazon.com
4) Captain & First Mate Nautical Sailing Dad Shirt & Baby Bodysuit Matching Set
Tstars father & child unique gift collection for every day or for a special event.
Adorable matching clothing sets for dad plus son or daughter. Great for family photos! Buy it from Amazon.com
5) Waterproof Baby Bibs for Girls and Boys
Stop washing dozens of stained bibs every week and start enjoying quick and easy mealtime cleanup.
These bibs are made from high-quality food silicone that is BPA, PVC, lead, latex, mercury, and phthalate-free. Buy it from Amazon.com
6) Skip Hop Baby Treetop Friends Activity Gym/Playmat
Lots to do and see in the Treetop! Our adorable Activity Gym features soft linen and patterned arches and includes a matching supportive Tummy Time pillow.
Five hanging toys attach to 13 easy-to-hang loops offering irresistible multi-sensory play for baby at every stage of development.
A mirror and built-in sounds and textures on the mat add to the fun. Buy it from Amazon.com
7) Organic Cotton Muslin Swaddle Blankets
Swaddling your newborn will help them feel safer by mimicking the feeling of being in the womb, causing sounder and longer sleep.
Made with organic cotton yarn, it is perfect for sensitive skin and can be used from day one at the hospital. Buy it from Amazon.com
8) Monthly Milestone Photo Blanket and Month Stickers Baby Keepsake Set
Baby's here. Celebrate baby's first year with Pearhead's watch me grow milestone photo blanket.
This adorable photo blanket set includes a 100% cotton muslin blanket and 13 photo sharing stickers to track baby's milestones and growth during their first year. Buy it from Amazon.com
9) Premium Baby Blanket Set with Stuffed Animal Plush Toy
The baby blanket is made of silky soft fleece. It is lightweight yet warm to keep your baby comfortable.
Generous in size, this blanket is ideal for newborns, babies, and toddlers.
Baby blanket measures 30 x 39 Inches and features stars, polka dots, and bear prints.
This infant blanket is perfect for any weather and gentle enough for your baby's delicate skin.
Comes with a cuddly matching stuffed animal companion. Buy it from Amazon.com
10) Skip Hop Explore and More Baby's View 3-Stage Activity Center
Designed in collaboration with a pediatrician, our baby activity center supports a 'whole body' approach to play and learning.
Easy to assemble, with toys that can be positioned anywhere for baby, it features a 360-degree rotating seat that turns and stretches.
Our unique Discovery Window lets baby see their feet while they play to learn cause and effect.
As the baby grows, our activity center converts for easy cruising—ultimately becoming a clean, sturdy table for coloring, playing and more. Buy it from Amazon.com
11) WubbaNub Infant Pacifier
Head and shoulders above the rest, our WubbaNub Giraffe is sure to bring delight to the entire family.
Soft, cuddly and so lovable it is the perfect companion to bring for baby when you are on the go.
The unique style of the WubbaNub pacifier allows it to remain close and will easily position to baby. Buy it from Amazon.com
12) SoHo Grand Central Station Diaper Bag 7Pc
Our Soho Grand Central has a streamlined design, great construction & all the functionality parents need in a bag.
his tote bag has all the must-have features including 11 pockets for organization. Buy it from Amazon.com
13) NoseFrida Nasal Aspirator with 20 Extra Hygiene Filters
Nosefrida is your go-to natural, hygienic baby booger buster. Invented and recommended by doctors. Buy it from Amazon.com
14) Philips Avent Fast Baby Bottle Warmer
Philips Avent Fast bottle warmer is a safe and easy way to make mealtime more comfortable for your baby.
Once switched on, the warmer gently heats bottles and baby food within 3 minutes.
Its compact size makes it easy to store on a kitchen countertop or bedside table for nighttime feedings. Buy it from Amazon.com
For a complete gifts list and more inspiration, head over to this article by instagifts.co
You will also be interested in:
9 Effective Solutions For Stressed Out Moms