With governments all over the world implementing stay-home rules to curb the spread of the pandemic, everyone's usual routine has been turned upside down.
Workplaces have implemented remote work. Schools and daycare centers are closed and everyone is asked to stay at home to maintain "social distancing."
During this lockdown, many working parents are facing an unprecedented situation as we now have to work from home without childcare help.
On top of struggling with work challenges with the fear of losing our jobs, parents also have to step up in our roles as teachers as we homeschool our kids.
In order to help you better manage working from home without childcare, here are some useful tips for you.
Related posts:
7 Ways To Increase Productivity At Home For Moms
15 Simple Yet Effective Self-Care Ideas For Homeschool Moms
9 Effective Solutions To Everyday Problems For Stressed-Out Moms
30+ Free Printable Activities For Preschoolers
7 Tips To Working From Home Without Childcare During Lockdown
1.
Create a routine and stick to it
You should create a daily routine for yourself and other members of the family including kids.
Write out a schedule for example, when you should be on primary childcare duty or when to cook a meal for your family members etc.
Also, fix a time in the morning when you can assist your kid in dressing up for the day and having breakfast.
Don't forget to allow time for your kid's homework or other school or creative assignments.
In addition, schedule in playtime, reading time, and screen time and family time with your children.
In between, you would have to schedule a time for your office work and the other household work.
Having an organized schedule will help everyone in the family better manage their time as well as for your child to know when they can have your attention and when you would need to be left alone to do your work.
You can get a free printable weekly activity planner for kids right here.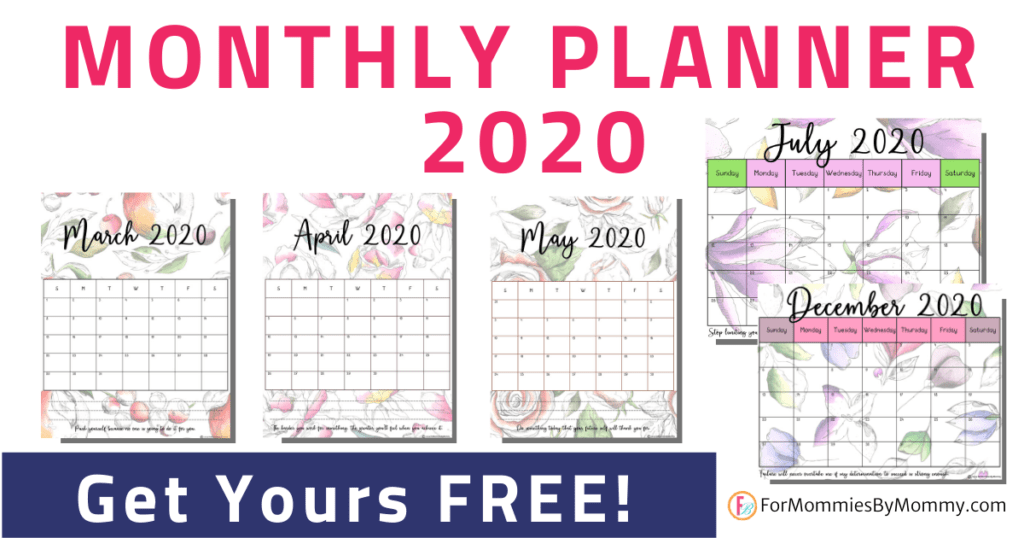 2. Keep children happy to have a positive work environment
Parents know that their children need attention. When they don't receive sufficient attention, temper tantrums tend to flare.
In order to have time to yourself where you can work in peace, it would definitely be a good idea to spend some quality time with your children by doing some creative work first.
Creative children would always feel happy when their parents carry out creative activities with them.
Therefore, find various ways to engage your child creatively and fill their hearts with positive mood and love from you, then you will be able to have a positive work-from-home environment that you desire.
Here are 40+ fun and educational activities to engage your children to give you some ideas!
3. Take advantage of naptime
If you have a little baby who has to enjoy several naps a day, then you have to create a schedule keeping those nap times in mind.
As much as you can, schedule work calls and meetings during your little one's nap time.
When you work your schedule around your child's nap time and ensures that your child sticks to those sleeping hours, you can definitely find slots in the day to do much productive work for yourself.
4. Don't be afraid to ask for help
With both parents needing to work from home without childcare assistance, the division of childcare responsibilities is more important than ever.
This is why scheduling, as mentioned in point #1, is so important.
Having to work from home while caring for the children and taking care of household chores can be very overwhelming and stressful.
Therefore, don't be afraid to ask your partner or any other adult at home for help.
We need all the support we can get from each other in order to pull through this challenging time.
5. Manage your expectations
Remember, working from home can be difficult for everyone who is not used to it, especially for parents with young children.
Everyone is going to be less productive during this time of lockdown with the added stress and major changes in lifestyle that we call have to make.
Therefore, it is natural to expect that you may not be as productive as you used to be.
Managing your expectations will play a very big role in maintaining good mental and emotional wellbeing so that you don't end up being too stressed up or overwhelmed.
Don't get to always set aside time for self-care! Here are 15 simple and effective self-care ideas for moms that you'd want to look at!
6. Share the workload with your children
Regardless of the age of your children, you can always find age-appropriate chores for your child to do.
It can be as simple as making their beds, clearing up their toys, or helping with preparing the family's meals.
By sharing the workload with your children, it can provide the much-needed relief that you need.
7. Limit screen time for children
Giving your children screen time is probably one of the most effective ways of keeping them quiet so that you can have some time to yourself without getting disturbed.
However, having extended screen time for hours and hours isn't a good long-term solution as well.
One good thing that has come out of this period of lockdown is that many people are actually spending more time with their families.
Therefore, don't neglect the time that you can connect with your child meaningfully and foster stronger bonds as you spend more time with your family at home.
If you need more screen-free ideas to engage your children in a fun way, do check out this list of over 80 games to play with your children at home.
Also, do sign up as a member to get free access to hundreds of printable activities in our Homeschool Resource Library!
We certainly hope the above tips and resources have been helpful to you!
Feel free to leave in the comments below if you have other tips on how to work at home effectively with your kids!
This post is co-authored with Aiden White.

Aiden White is a financial writer who lives in Dudley, Massachusetts. She started her financial journey in 2015 and has been associated with consolidatecreditcard.org for the last two years. Through her writing, she has inspired people to overcome their credit card debt problems and solve their personal finance problems. Being a debt fighter in her personal life, her goal is to share innovative thoughts and knowledge in the debt communities. Get in touch with her at aidenwhitejoe(at)gmail(dot)com.
You will also be interested in:
13 Essential Personal Finance Management Tips For Moms