Stuck at home with your children? Need ideas for indoor activities for kids?
Check out this list of over 40 sets of free printables for preschoolers!
The fun and educational printables include coloring pages, bingo game cards, word search, scavenger hunt, educational worksheets, and so much more!
Now you will never run out of ideas and printables to engage and entertain your preschoolers at home!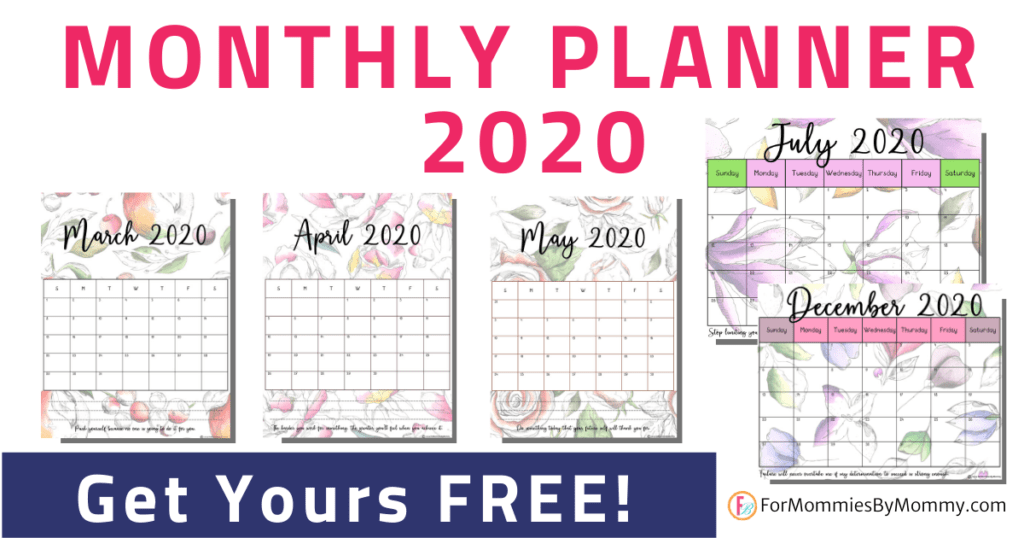 Related posts:
8 Free Motivational Posters For Kids
80+ Easy Games To Play With Kids (Includes free printable coloring pages and doodle pages)
Tips For Working From Home Effectively For Busy Moms
280+ Stylish And Affordable Outfit Ideas For SAHMs
Indoor Activities For Kids: Free Printables For Preschoolers
I Love Cars Bingo For Kids by For Mommies By Mommy
A bingo game that is made especially for kids who love cars and trucks!
Free Disney Movies List by Moms Collab
Spend time reminiscing about your favorite Disney movies as you and the kids work your way through these Disney movie lists. Check off those you've already seen and highlight those you want to watch in the future. Plan your next movie night, too!
Self-Expression Free Printable Book by The Kitchen Table Classroom
Give your kiddos a little space for self-expression with this free printable book all about feelings!
Disney Charades Printable Activity by Mama Cheaps
Kids will love acting out their favorite Disney movies with these printable Disney charades!
Learning To Write Preschool Printables by Amy's Balancing Act

Our Learning to Write Printables allow your child to focus on tracing letters, numbers, and words! We help incorporate sight words by pairing them along with images to trace and color. Included are ABCs, 123s, colors, shapes, weather, and foods!
Printable Matching Game by Mama Smiles
A simple printable matching game for kids to make and play. Both DIY and print and play versions you can download for free.
Seasonal Animal Outfits Activity by Simply Living Creative Learning
Learn about the seasons and how to dress appropriately with this fun seasonal animal outfits activity.
DIY Love Bunny Neighbor Gift by Living Letter Home
Although this has a bunny on it, you could easily change up the bunny to a seasonally appropriate character. This is a DIY neighbor gift and a treasure hunt all wrapped into one!
20 Montessori Animal Matching Cards and Memory Game by For Mommies By Mommy
Montessori-approved realistic animal images that will help preschoolers learn about animals in both English and Chinese names!
Free Unicorn Bingo Cards by The Artisan Life
This free printable unicorn bingo is so cute your kids will squeal with delight!
Unicorn Affirmation Coloring Pages by The Chaos And The Clutter
These adorable unicorn affirmations colouring pages help kids focus on the positive and create a growth mindset.
Kids Charades Ideas by Moms & Munchkins
Charades is such a fun game that's guaranteed to provide lots of laughter. These free printable kids charades ideas are fun & easy to play!
Activity Sheets For Toddlers And Preschoolers by Kinga's Corner
This is a free PDF file that has 6 fun & engaging activities for any toddler or preschooler. They are tested and toddler-approved by my son, so I can guarantee that your little one will like them too.
Zoo Animals Word Search by Crayons And Cravings
This zoo animals word search printable has 24 zoo animals to find including elephant, tiger, lion, kangaroo, and gorilla.
Pikachu Game Printables by Diana Rambles
Your little Pikachu lovers will have lots of fun playing with these free Pokemon Bingo Game printables.
Mermaid Coloring Pages by April Go Lightly
Have fun coloring the mermaid while learning sight words!
Growth Mindset Free Printable Bookmarks by The Kitchen Table Classroom
These growth mindset bookmarks are fun to print and color and are a positive reminder of what we can accomplish when we put ourselves out there!
Free Printable Letter Crafts by Paper Heart Family
I LOVE letter crafts for toddlers and preschoolers. They're the best! But PRINTABLE letter crafts?! Even better!
Woodland Animals Printable Game by California Camp Life
This adorable Woodland Animals Printable Game is fun & simple to play!
8 Free Disney Princess Word Searches by Three Kids, Three Cats And A Husban
Little girls will love these eight word searches that each feature a different Disney princess. When they're finished they can pick their favorite and re-watch the movie!
Free Dinosaur Bingo Cards by The Artisan Life
This free printable dino bingo will delight your little dino-lover and is fun for the whole family!
7 Easy Treasure Hunt For Kids by A Hundred Affections
This is a super fun scavenger hunt activity for kids with lots of options including indoor play! 7 printables included!
Alphabet Worksheets A to Z by My Three Readers
Encourage your alphabet learners to practice their ABC's with these fun activity sheets!
Printable Camping Party Kit by California Camp Life
Have your own camping party (indoors or outdoors) with this free Printable Camping Party Kit
30-Day Lego Building Challenge by The Gingerbread House
Keep the kids busy with this free printable 30-day lego building challenge!
Free Printable Canada I Spy Game by Living Life And Learning
Have a blast and discover cool Canadian artifacts in this fun Canada I Spy game!
Free Printable Camping Charades Game by Glamper Life
Get up and moving! Have fun acting out some iconic camping supplies and activities with this printable camping charades game.
Simple And Fun Lego Coding Activities by Team Cartwright
Make your own Lego code at home! Learn how and get a free printable to help.
Fun Memory Game For Kids by Maple Planners
Memory games are one of those addictive games that kids love to play over and over. They also help with improved focus, concentration, and quick thinking skills!
Neighborhood Scavenger Hunt For Kids by Simple Everyday Mom
Create a neighborhood scavenger hunt for kids to find while out for a family walk!
Colors Word Search by Crayons And Cravings
This colors word search free printable worksheet for kids has ten hidden words to find including red, yellow, green, orange, blue and pink.
30-Day Lego Challenge by The Joy Of Boys
If your children love to build with LEGO, they will love this 30 Day LEGO Challenge sheet! Just print it out and your kids will love the challenge that each day brings.
Happy Family Coloring Pages by For Mommies By Mommy
Star Wars Free Printable I Spy Game by Simple Everyday Mom
Kids who love Star Wars will have a blast doing this free I spy game!
Let's Go Camping Printable Pack by California Camp Life
This free Let's Go Camping Printable Pack is the perfect way to get your kids excited about camping! All the elements from camping are captured in this adorable and educational pack!
Mandala Coloring Pages For Kids by Country Hill Cottage
Kids will love this collection of free printable mandala coloring pages. This free coloring worksheets are the perfect craft project to develop motoric skills and learn about new geometric forms and colors.
Rainbow Bingo by The Typical Mom
A fun and colorful bingo that will bring smiles to your kids!
Disney Word Search by Freebie Finding Mom
This is a free printable Disney word search puzzle.
Seuss Bookmark And Reading Log Printables by The Country Chic Cottage
Fun printables for little fans of Dr. Seuss!
Nature Scavenger Hunt Game by The Typical Mom
Great game even when social distancing!
Complete List Of Free Disney Coloring Pages by Savoring The Good
Print out these free Disney Plus coloring sheets and activity pages for each of the Disney+ movies listed. Free PDF worksheets for kids stuck at home, homeschoolers who need art projects and adults who love to color!
Star Wars Coloring Pages by Instant Impressions Travel Services
Fun Neighborhood Outdoor Scavenger Hunt by Saving Talents
Free Printables by All About Baby
Free printable library that gets updated constantly with more new Printables
Frog Hop Number Line Math Game by Mama Smiles
Don't forget to sign up as a member to join our Homeschool Printables Resource Libary and get access to hundreds of fun and educational homeschool printables!
You will also be interested in:
80+ Fun And Easy Games To Play With Kids Stuck Indoors