As a result of everyone all over the world staying home the past few months, there has been a big shift towards more casual and comfortable dressing
This is a great thing for any mom who wants to look stylish!
If you happen to feel interested in fashion and style, but don't know where to start, it is best to start by decluttering your current closet!
To help make this as easy as possible, take my free mini-course, The Ultimate Guide to (Finally) Getting Rid of Closet Clutter!
I'll walk you through the whole process – from mental preparation before you start organizing your closet when you're done.
As a course creator who has helped women create their own personalized wardrobes, I know that the vast majority of moms tend to favor clothes that are casual and comfortable.
After all, days of sitting on the floor reading Dr. Seuss, cleaning up milk spills, and doing laundry don't exactly align well with runway fashion!
Keep reading to find out the five best easy summer mom outfits that will help you to feel comfortable and cute at the same time!
You'll also learn the top trends in print and design, as well as my recommendations for the best summer shoes to complement these great outfits – and your lifestyle too, of course.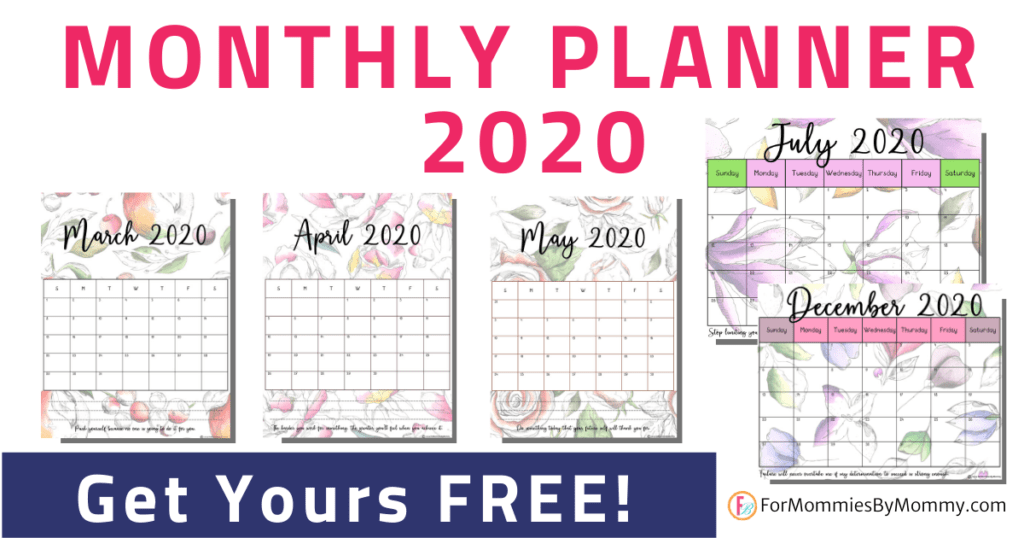 Related posts:
15 Simple Homeschool Mom Self-Care Ideas
8 Easy Steps On How To Organize Your Kitchen Pantry (Free Checklist And Planner!)
9 Effective Solutions To Moms' Everyday Problems
280+ Affordable And Stylish Outfit Ideas For Moms
What Are the Best Summer Outfits for Moms This Year?
5 cute simple summer outfits
1. Casual jumpsuit
The jumpsuit is definitely one of the top summer outfits for moms!
My favorite thing about a jumpsuit is that it is only one piece, so there is absolutely no effort needed to match a top and bottom. It is a 5-second dressing at its finest!
Also, as many jumpsuits are a single color, they are an easy way to dress in monochrome.
Monochrome dressing is extremely flattering to your overall silhouette, as it draws the eye up and down.
This long vertical line is key in creating an elongated and slim appearance.
A patterned jumpsuit can have a similarly lengthening effect, as long as the print is continuously repeated all over the piece.
Another element about many jumpsuits that I love is the belted waist.
This is a hugely flattering feature, as it creates a strong horizontal line right at the natural waist.
You can either choose to use the provided belt that many jumpsuits come with or substitute it with your own skinny belt or fun printed scarf tied at the waist.
To learn about seven more styles that are flattering to every figure, check out this post here.
2. Maxi or midi skirt + graphic tee
In my honest opinion, I find a maxi skirt to be even more comfortable than leggings! (Yes, it's true!) With a proper-fitting maxi or midi skirt, there is no need to adjust or tug at the seams and nothing is compressed.
The difference between a maxi and midi skirt is based solely on length. A maxi skirt extends to about ankle length, and a midi skirt ends about mid-calf length.
I recommended a flattering high-waisted style like the ones pictured, especially if you are petite (5'4" or under). The high waist will help erase any muffin top and make you look taller at the same time.
To keep the outfit casual, combine your maxi skirt with your favorite graphic tee. Because you are going for a relaxed look, the color matching doesn't need to be exact.
You can easily combine a patterned or printed maxi skirt with a graphic tee as well for an unexpected and fun summer mom outfit.
3. Cotton dress (with pockets!)
First, can we please pause for a moment to thank the first person who thought it would be a good idea to put pockets on a dress?! Pockets instantly make a dress more functional, especially for moms.
As with the jumpsuit, I love the ease of styling a dress. With the right pair of shoes, a great pair of earrings or a necklace, a fun hat, or a perfect handbag, a dress instantly looks polished and put together.
Look for a dress that allows you to move around freely – meaning you'll still be able to get up and down from the floor or bend over to pick up all those things that your children leave lying around.
There are so many fantastic casual summer dresses available today – from t-shirt dresses, to kaftans, to relaxed midi and maxi dresses too.
When selecting the right summer dress for you, look for casual fabrics, such as cotton, to ensure it is easily washable.
4. A linen button-down shirt + shorts
There is no better fabric that signals summer than linen!
A linen button-down shirt is so versatile and can be used in so many different summer mom outfits.
The fabric is airy, breathable, and light-weight. You can easily roll up the sleeves if needed or leave it unbuttoned and tie it at your waist, regardless of what you pair it with.
One of my favorite ways to wear it is with a simple pair of shorts. A linen button-down coordinates nicely with any length of shorts – from a short destructed pair of jean shorts to a long pair of trendy-again Bermudas.
5. A fitted tee + wide-leg crops
Hooray for the return of the wide-leg silhouette!
After years of skinny-everything, wide-leg pants and crops are making a comeback.
My personal favorite is the wide leg pant that also includes a paper bag waist.
This waist looks like the top of the paper bag all scrunched together and often includes a tie belt as well.
If you're looking to maintain an overall feminine silhouette, be sure to pair your wide leg pant with a semi-fitted or fitted top tucked into the waistband.
The ideal length for any crop pant is always 2-3 inches above the ankle.
Beware of any cropped pant that ends right at the fullest part of your calf, as this creates a horizontal visual where it is least flattering.
You can check out my own super capsule wardrobe right here to see how I'll be styling my wardrobe pieces into many of these great outfits!
4 trending colors and prints to try
1. Tie-dye
If you've been on Instagram at all in the past month, you have probably seen at least a splash of tie-dye love!
This well-known trend first took root in the 1960s, but the bright colors we are seeing now are most reminiscent of the 80s and 90s fashion scene.
You can certainly purchase tie-dye tops, dresses, scrunchies (another hot 90s trend on the way back in!), and socks almost anywhere online.
But if you are interested in DIY, making tie-dye shirts could be a really fun summer project with your family too!
2. Animal print
Animal print never seems to go out of style, but it is here in a big way again for summer!
Leopard print has been hot for so long that many people now consider it to be a neutral. I am especially loving the greyscale versions for tops and tees.
Other popular animal prints are snakeskin, zebra print, tiger stripes, and even giraffe print.
3. Neon
Neon colors are also really popular right now as well.
With all of these 80s and 90s trends returned, I sometimes I wish I'd saved a few of my fanny packs from my childhood!
A friend of mine who lives in New York City tries to wear neon on the regular because he says it just makes people smile when they pass him on the street.
And he's right. According to 99Designs, neon colors in our outfits can certainly help us feel more energized.
After all of the time we've spent at home, incorporating some neon into our wardrobe maybe just the thing we need to feel excited about our wardrobes again.
4. Leafy, green prints
Taken fresh from the fashion runway, green and white botanical prints are going to be big this year too.
Picture big leafy patterns repeated over and over on a white background and you've got the right look in mind.
You can incorporate this look into your wardrobe with a green and white print top or dress – better still if its made from crisp cotton or broadcloth fabric.
5 shoes perfect for your summer mom outfits
1. White sneakers
The quintessential all-white sneaker is a perfect shoe for almost any summer outfit for moms.
These can be simple and streamlined or chunky and …- whatever you'd prefer.
I highly recommend looking for a pair that is machine washable so you can keep them looking crisp and fresh.
If you are struggling to keep the white rubber parts of the shoe clean, wiping them with a baby wipe often does the trick!
You can pair your white sneakers with any outfit, but for a fun, casual look, throw these on with your maxi skirt + graphic tee combo.
2. Slide sandals
If thong sandals have caused irritation in between your toes in the past, you can definitely be excited that slide sandals can be found almost everywhere this year!
Slide sandals typically have one wide band across the front of the foot and can be flat or heeled.
If you are really fashion-forward, look for a pair of slides in any of the trendiest prints and patterns, such as snakeskin or neon to pair with your summer mom outfits.
Wear your slides with your maxi skirts, summer dresses, linen shirt + shorts, or fitted tee + wide leg crops for a great mom summer mom outfit.
3. Espadrilles
Espadrilles are casual shoes that typically have a canvas upper and a flexible sole made of esparto rope.
Espadrilles can come in flat and high-heeled varieties and pair well with almost every cute and comfy summer dress and jumpsuit.
For those with a particularly feminine style, look for espadrilles with a ribbon tie that wraps around the ankle.
4. Strappy clogs
These wooden-soled shoes often have leather straps that cross and may buckle at one or more different points over the top of the foot.
Strappy clogs will look best paired with shorter shorts and dresses.
If you are opting for brown leather straps, these will especially nice combined with a leafy green and white printed dress, skirt, or top.
5. 2-strap buckle sandals
One word describes these best: Birkenstocks.
These comfort favorites are back again this summer. Look for bright colors and textures to make yours stand out!
Of course, these will pair well with any cute simple summer outfit you can come up with!
Final thoughts on the best summer outfits for moms
The best summer outfits for moms are definitely the ones that help you to feel both confident and comfortable.
If you feel any style is not flattering to you, you have full permission to skip it and try something else! Give yourself permission both to experiment AND to not follow every trend.
This is the perfect year for you to feel both stylish and comfortable this summer.
I can't wait to hear what fun summer mom outfits you are going to try!
This article is written by Jen Bradley.
Jen Bradley is a blogger and content creator at JenBradleyMoms.com and is based in a little town in north Texas. As a homeschooling mom of five kids, she is passionate about living a stylishly intentional life and helping other moms find joy and purpose in the day-to-day work of motherhood. Sign up for her free course: The Ultimate Guide to (Finally) Getting Rid of Closet Clutter.
You will also be interested in:
15 Simple Self-Care Ideas For Homeschool Moms