Most kids are back to school by now. There is always a little bit of excitement and stress as a new school year starts.
However, this year things are different. For a lot of kids, it would be the first time back at their schools since March or April.
For teachers – and that includes supply teachers too – it's going to be a tricky situation.
You may be having your first lesson in a classroom in a very long time.
Coming back to school after a global pandemic can feel rather stressful for both the parents and the teachers.
Whether you are sending your child back to school or homeschooling them for the first time, here are 4 useful tips for back to school 2020 to keep everyone safe and engaged!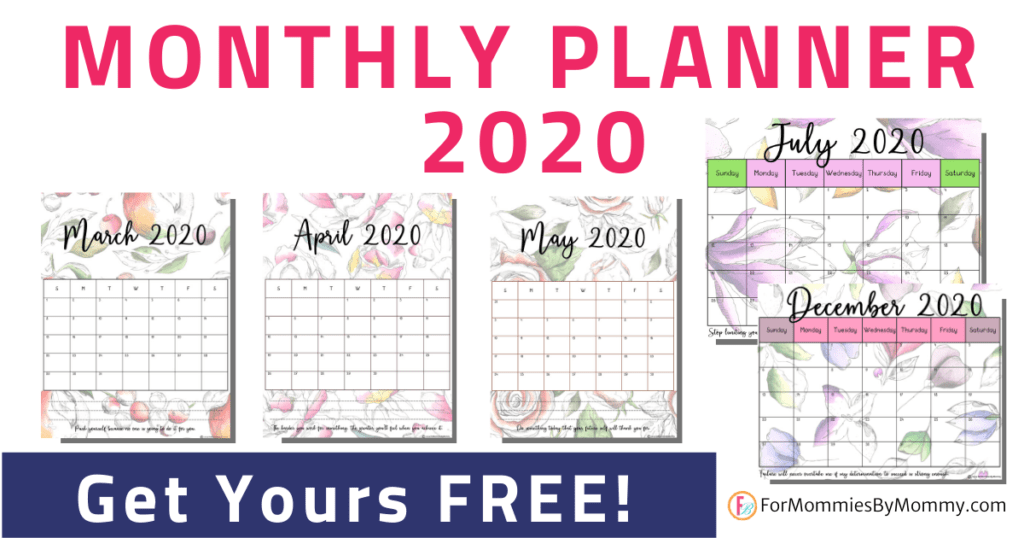 Related posts:
Free printable planner for kids 2020
8 Effective tips on how to reduce screen time for kids
Back to school planner 2021: Jungle Friends Monthly Planner
15 Simple self-care ideas for homeschool moms
4 Useful Tips For Back To School 2020
1. Make health a priority for all
A lot of schools have been introducing social distancing programs to reduce health risks in classrooms.
However, for a lot of young students, individual protections can make the day at school more stressful than it needs to be
But you can make things feel fun and friendly by adding a playful twist to social distancing rules!
Have a look at this Florida-based classroom, where the teacher has transformed into a jeep excursion, turning each shielded desk into a tiny jeep design.
It's simple but effective, and you can be sure that kids will have no issue following strict social distancing rules!
2. Resources for finding the right material
For a lot of teachers, finding the right materials after a prolonged absence from the classroom can be challenging.
Teaching virtual classes is not quite the same as teaching in front of a class.
Therefore, after many months spent in front of a webcam, you may need to update your lesson plans to meet the improved curriculum.
Unfortunately, for many students, the pandemic has made learning a lot more challenging.
Whether you are a homeschool mom or a teacher looking for fresh ideas and resources to work on your new lesson plans, you can find them here!
It is important to address problems that students may have experienced during the lockdown.
Brainstorming and taking note of those issues will help you create a better lesson plan and a more conducive learning environment for the new school year!
3. Keep the children engaged
With all that is going on around the world, it is inevitable that teachers and homeschool parents might find it even more challenging to engage their children.
A lot of students may feel disengaged or discouraged by the prolonged isolation from school.
Therefore, it may be more beneficial to get them to play games and engage with the lesson instead of just introducing new information to them.
As teachers and homeschool moms, we need to manage our expectations.
Many of us have been dealing with stressful situations at home and at school.
Let's focus on engaging our children and forging stronger bonds to help them work through the new school year with stronger emotional health.
4. Have a relaxation ritual
Now, more than ever, stage fright could paralyze you in front of your class.
The normal teacher's anxiety can be enhanced by the health regulations linked to the pandemic.
But you can learn to develop soothing mechanisms before and during class.
Have you heard of the "power pose"? Adopting a power pose for 2 minutes can significantly decrease your stress levels.
As you appear more relaxed in front of the students, they can also pick on your positive attitude and calm down too!
This relaxation ritual is definitely beneficial for homeschool moms too!
It is definitely not easy to be teachers and homeschool moms in the current climate.
However, the above back to school tips can help both the educator and the student work in a safer and more relaxed environment.
Please feel free to share in the comments below other useful tips for back to school 2020!
Stay safe everyone!
Sign up to access our free homeschool resource library!
Simply sign up to gain access to hundreds of fun and educational printable activities in our Homeschool Resource Library!
You will also be interested in:
8 free printable motivational classroom posters