There are still several more months before the end of 2020.
As we prepare for the start of a new school year, here is a free printable planner for kids that you and your children will love!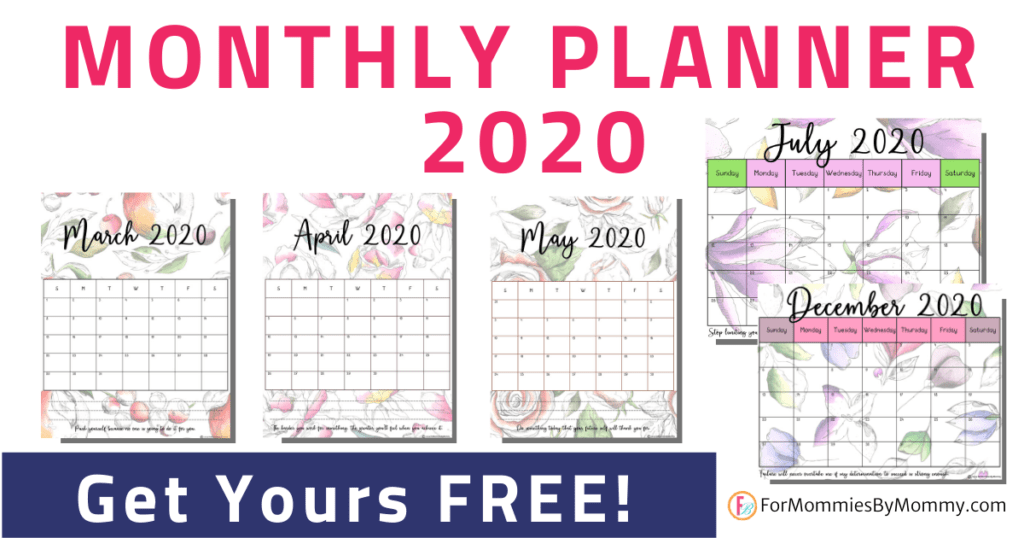 Related posts:
Back To School Ocean Life Planner 2021
Free Student Planner 2021 In Colorful Nautical Designs
20 Funny Lunchbox Jokes For Kids
Free Customizable Weekly Activity Planner For Kids
Free Printable Planner For Kids 2020 – Rainbow Stars Design
This set of printable planner for kids includes:
• Binder cover
• January to December 2020 calendar
• Goal setting for 2019 and 2020
• Daily planners
• Weekly planners
• Monthly planners
• Daily expense tracker
• Monthly expense tracker
• Savings goals
The bright colors of this planner will certainly make it a joy for your child to get organized!
The monthly planners look great in a student binder as well as on the wall!
Printable planners are always so economical because you can print as many copies as you like.
A great money-saving option especially if you have more than one child!
Back To School Planner Super Bundle
If you are looking for more designs to suit the unique preferences of all your children, check out our incredible Back To School Planner Super Bundle!
This printable student planner bundle includes 8 different planner designs and over 350 printable pages!
For a limited time only as part of our Back To School Sale, grab this awesome planner bundle for ONLY $7 right here!
How to get the Free Printable Student Planner 2020
Sign up to gain access to the FREE Rainbow Stars Calendar 2020 and hundreds of fun and educational printable activities in our Homeschool Resource Library!
You will also be interested in:
30 Free Halloween Printables For Kids