Whether you are homeschooling or getting your child ready to head back to school, you would want to have this Back To School Planner 2021!
Your child is going to love the fun and colorful jungle animal designs.
Each monthly planner has a unique design and looks great as a wall calendar and in a student binder.
The monthly planners start from June 2020 to December 2021 which means you can start using these joyful planners today!
Let's take a look at these colorful and adorable planners!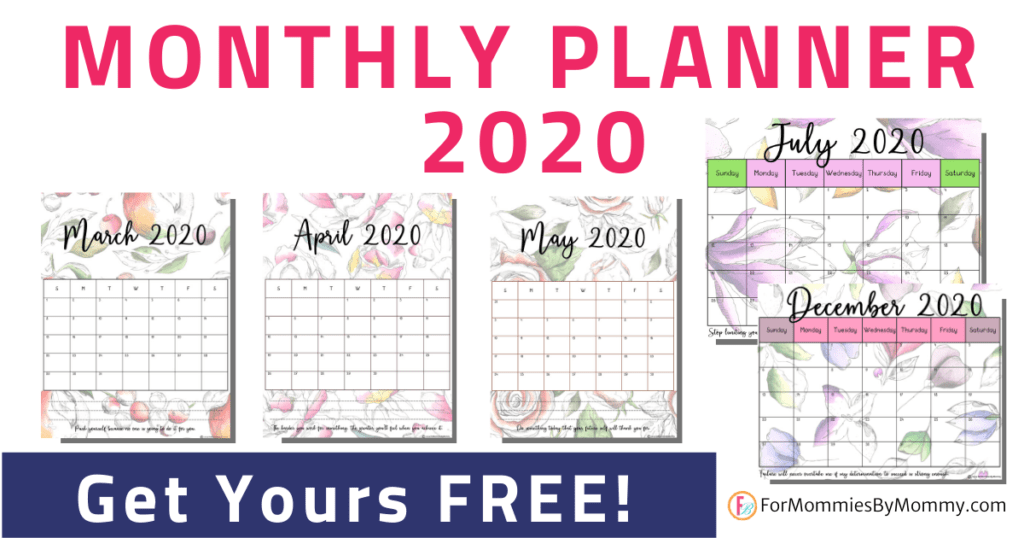 Related posts:
Free Customizable Weekly Activity Planner For Kids
Free Fruity Fun Numbers And Colors Worksheets For Preschoolers
Children Of The World Free Activity Pack
50+ Free 4th Of July Party Printables
Back To School Planner 2021: Jungle Friends Monthly Planner
Children love colorful and adorable illustrations and many of them love animals too.
This is why I think these bright and colorful jungle animal designs are going to be a hit with your children!
These monthly planners start from June 2020 until December 2021.
The boxes will provide space for your child to make some notes for each day.
If there isn't enough space, it is a good idea to come up with a key.
You can teach your child to create a color code or write abbreviations to indicate the special occasions and activities that are coming up on their schedule.
The best thing about having a digital Back To School planner that you can download is that you can print out as many copies as you like!
The most pocket-friendly option for families with multiple children!
In fact, I'd also recommend that you print multiple copies of these monthly planners for each child.
These bright and beautiful jungle friends monthly planners will look absolutely delightful on room doors or room walls.
And don't forget to keep a copy in their student binder!
There are a total of 12 different designs so each month has a unique design. Great for children who love surprises and variety!
Other than the monthly planners, this Back To School Planner 2021 also includes brainstorming pages, vision board pages, and goal setting pages!
Encourage your child to express their creativity in brainstorming for solutions, ideas, and planning for what they want to achieve for the year ahead!
With these cheerful designs, I am sure your child will also feel more motivated to write out their goals and put it up on their room walls as a daily reminder!
Get the Back To School Planner 2021: Jungle Friends Monthly Planner
The Jungle Friends Planner 2021 is now available in our shop!
Get your instant download right here!
For other free fun and educational printables, don't forget to sign up to enjoy our members-only free access to our Homeschool Resource Library!
You will also be interested in:
40 Free Monsters Coloring And Doodle Pages