As we approach the back to school season, I know many of us are still uncertain about what the new school year would be like.
Some of our children are missing school really badly and wonder when they would be seeing their friends face to face.
And some children are excitedly anticipating heading back to school and counting down the days when schools are opened again.
No matter what situation you and your children are in, I hope this set of new free student planner 2021 can bring some joy to your children and help them better get their days organized.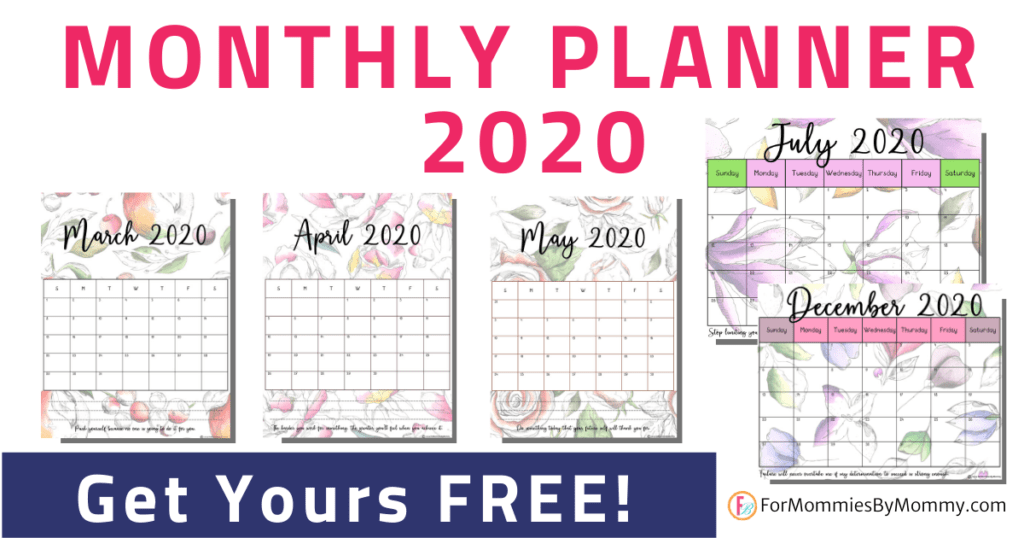 Related posts:
Student Planner 2021: Owls And Flowers Planner
Back To School Jungle Friends Planner 2021
40 Free Silly Monsters Coloring And Doodle Pages
Free Customizable Weekly Activity Planner For Kids
Free Student Planner 2021 In Colorful Nautical Designs
4 Different planner cover designs
This set of free student planner includes planner covers in 4 different designs.
The best part about getting a printable planner is that you can print as many copies as you like!
And the different covers will cater to the likes and personalities of our children!
Printable Calendar 2021
The student binder includes monthly calendar from January to December 2021.
The large numbers make it easy to look at the highlighted dates and the colorful designs make this a printable calendar look good on the wall and in the student binder!
Printable goal setting pages
No matter how challenging this year might have been, help your child kickstart the new year on the right foot and crush their goals with these goal-setting pages!
Younger elementary students and preschoolers may not be so adept in spelling and writing out words.
Encourage your child to make use of the large spaces in these goal-setting pages to draw out their goals and what they want to achieve for the new year.
Weekly planners and assignment lists
The weekly planners and assignment lists each come in two different designs.
To reduce the amount of paper used, I would strongly encourage you to print out these planners and laminate them or place them in clear plastic folders and get your child to write on them with dry-erase markers!
How to get this Free Student Planner 2021 In Colorful Nautical Designs
There are a total of 21 printable pages in this free student planner and you get can download it for free!
Sign up as a member to enjoy exclusive free access to this free Nautical Student Planner 2021 and hundreds of fun and educational printables in our Homeschool Resource Library!
You will also be interested in:
20 Fun Printable Dinosaur Activity Sheets