As we prepare for the Back to School season, here is another beautiful and practical set of student planner 2021 for your kids!
Check out our lovely Owls and Flowers Planner!
The pretty designs will make it a delight for your child to use these planners to get organized.
This lovely printable student planner 2021 in colorful and adorable owls and floral designs contains a total of 30 printable planner pages.
Let's take a look inside!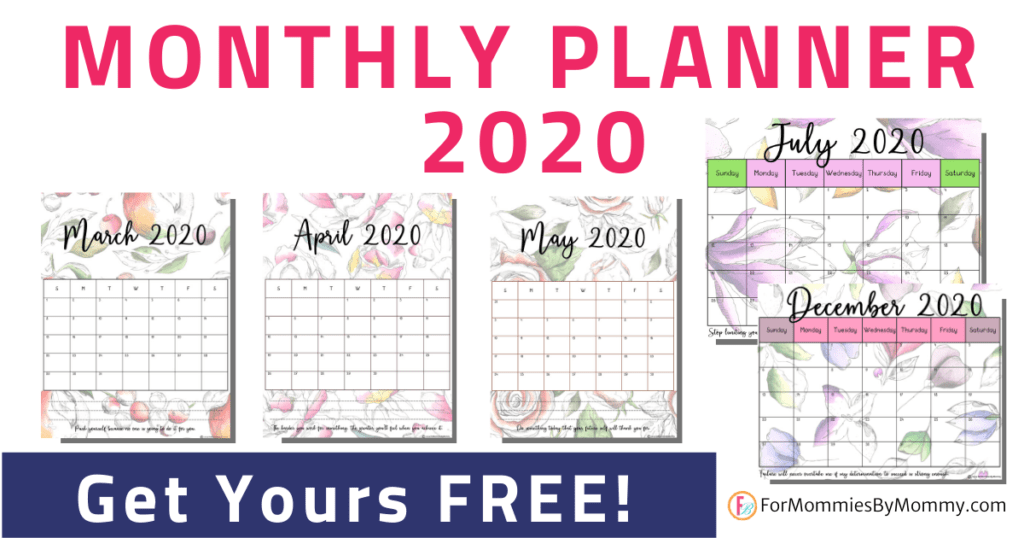 Related posts:
20 Funny lunchbox jokes for kids
Free cute dinosaur spot the difference printable activity
30+ Free printable homeschool worksheets and activities
Free customizable weekly activity planner for kids
Student Planner 2021: Owls And Flowers Planner
Daily, weekly, and monthly planner pages
The Owls And Flowers student planner 2021 includes daily, weekly, and monthly planner pages.
These planner pages are bright and colorful and most certainly a delight to use for your child's scheduling purposes!
A great way to save paper and ink when using these pretty daily and weekly planner pages is to laminate them or put them in a clear plastic folder.
That way, your child can simply do their planning and scheduling on these planner pages with a dry erase marker and still use them daily!
The monthly planners in this printable student binder start from August 2020 until December 2021 so you can start using these planners now!
Goal setting pages, assignment lists, and important contact list
This beautiful and fun to use student planner 2021 also includes printable goal setting pages, assignment lists, and important contacts list!
This fun and colorful student planner 2021 will definitely motivate your child to get their days organized!
The pretty designs also make is a cute planner popular amongst the girls.
Get the Student Planner 2021: Owls and Flowers Planner
Get this beautiful and practical student planner in our shop right here!
Don't forget to sign up as a member to enjoy exclusive free access to hundreds of fun and educational printables in our Homeschool Resource Library!
You will also be interested in:
50+ Free 4th Of July Party Printables: Fun For both adults and kids!